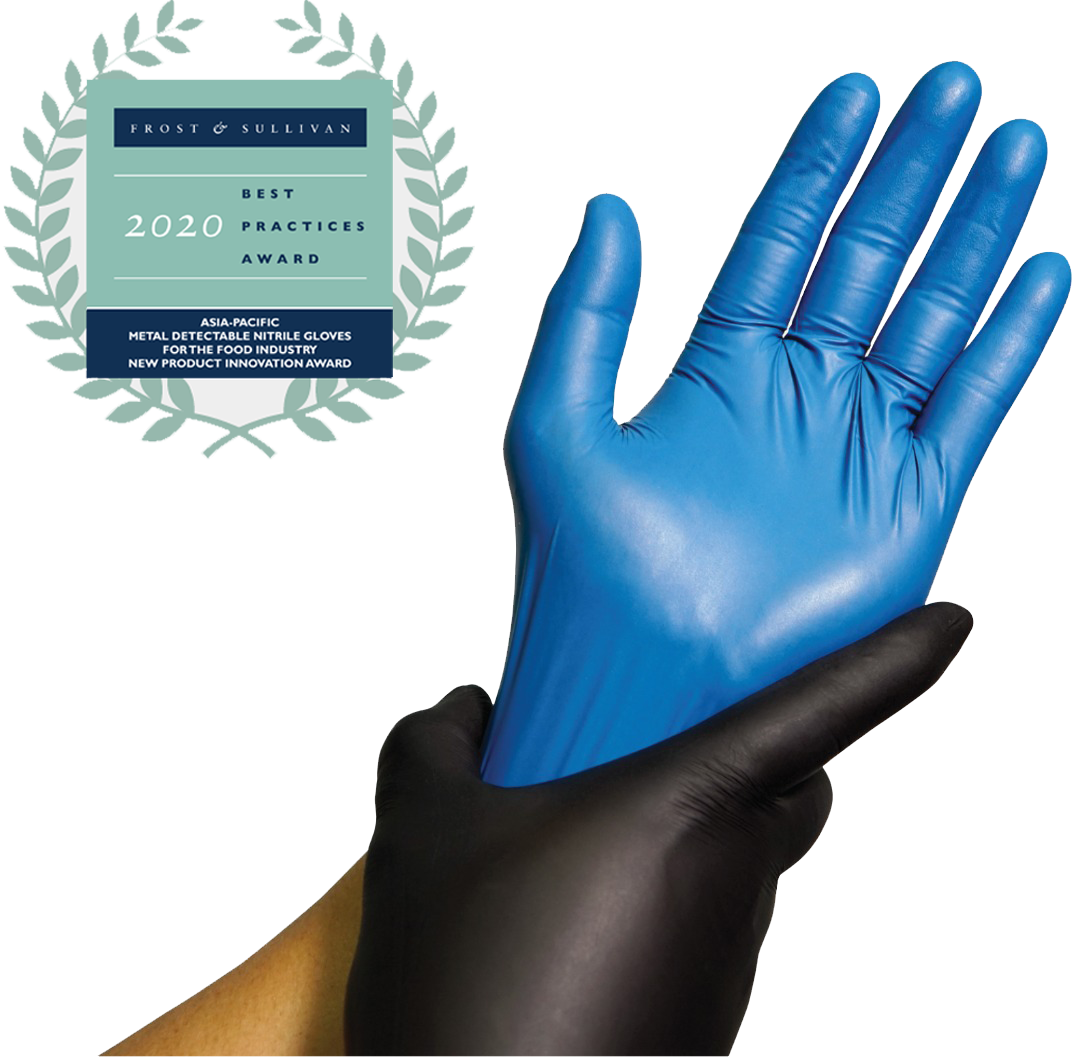 Material:
Powder Free Nitrile
Length & Thickness:
9" 5mil
Size:
XS / S / M / L / XL / XXL
Weight
5.5g ± 0.3g
Color:
Dual tone (Outer Blue & Inner Black)
Finishing:
Finger Textured
Ambidextrous
Detection Sensitivity:
0.5mm Fe
1.0mm SS at 800kHz
*Tested with an industry-leading brand of metal detectors
MetalMan™
World's First Blue Metal Detectable Nitrile Gloves
MetalMan™ is the recipient of Frost & Sullivan's 2020 Asia-Pacific Metal Detectable Nitrile Gloves for the Food Industry New Product Innovation Award. It is your food safety solution designed with detection sensitivity under a metal detector. Our detectable gloves are compliant with FDA CFR 177.2600 and are a smart choice for your occupational safety needs. Detectable in both dry and wet foodstuff, these soft gloves are food contact-safe, and biocompatible to skin.
Detectability
MetalMan™ features high detectability. It can detect as small as a 5mm³ piece. It also features a detection sensitivity of an iron ball (Fe) with a diameter of 0.5mm. The glove features a working frequency of 40kHz to 1mHz under an electromagnetic field.
---
Usage:
Food Manufacturing
Cosmetic Manufacturing
Pet Food Manufacturing
Pharmaceutical Manufacturing
Textile/Garment Manufacturing
---