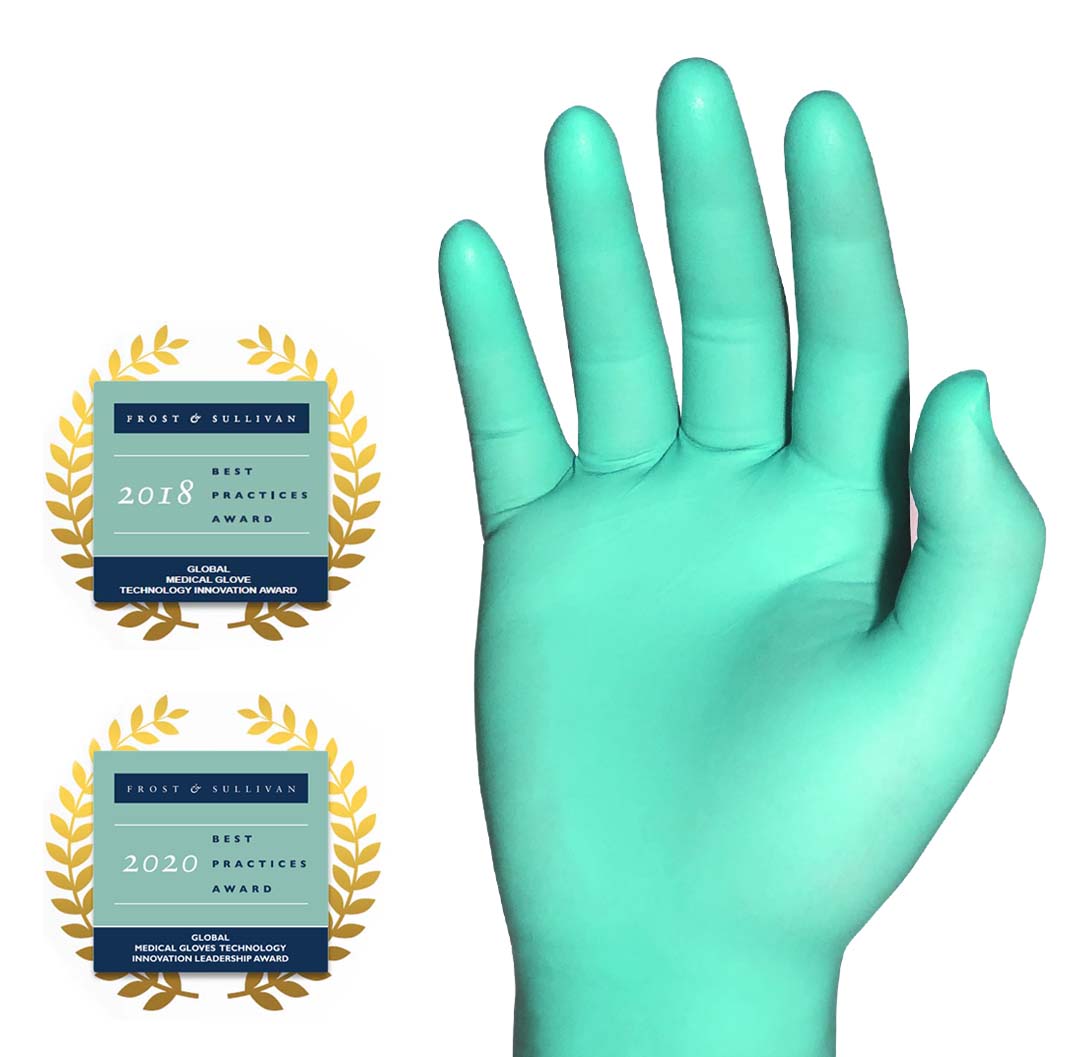 Material:
Nitrile, Polychloroprene
Length:
9-inch, 12-inch
Thickness:
3 mil - 6 mil
Size:
XS / S / M / L / XL / XXL
Weight
3.5g - 6.0g
Color:
Refer to brochure below
Finishing:
Finger Textured or Full Textured
Ambidextrous
Powder-free
Beaded cuff
Scents:
Grape / Mint / Bubble Gum / Green Tea / Vanilla / Orange
iDental Glove™
Ultra-soft polychloroprene copolymer gloves
iDental Glove™ is our award-winning series of scented and unscented gloves crafted with advanced formula. Our S-Series and C-series technology produce lighter, softer, and durable gloves. The ultra-soft polychloroprene copolymer gloves tailored to provide a comfort level similar to natural rubber.
Low modulus and high elongation quality prevents hand fatigue during treatment
Suitable for medical personnel, veterinary operations, pharmaceutical, and general hygiene use
Variants that offer Accelerator, Sulphur, and Zinc Free option for advanced allergy protection available
---