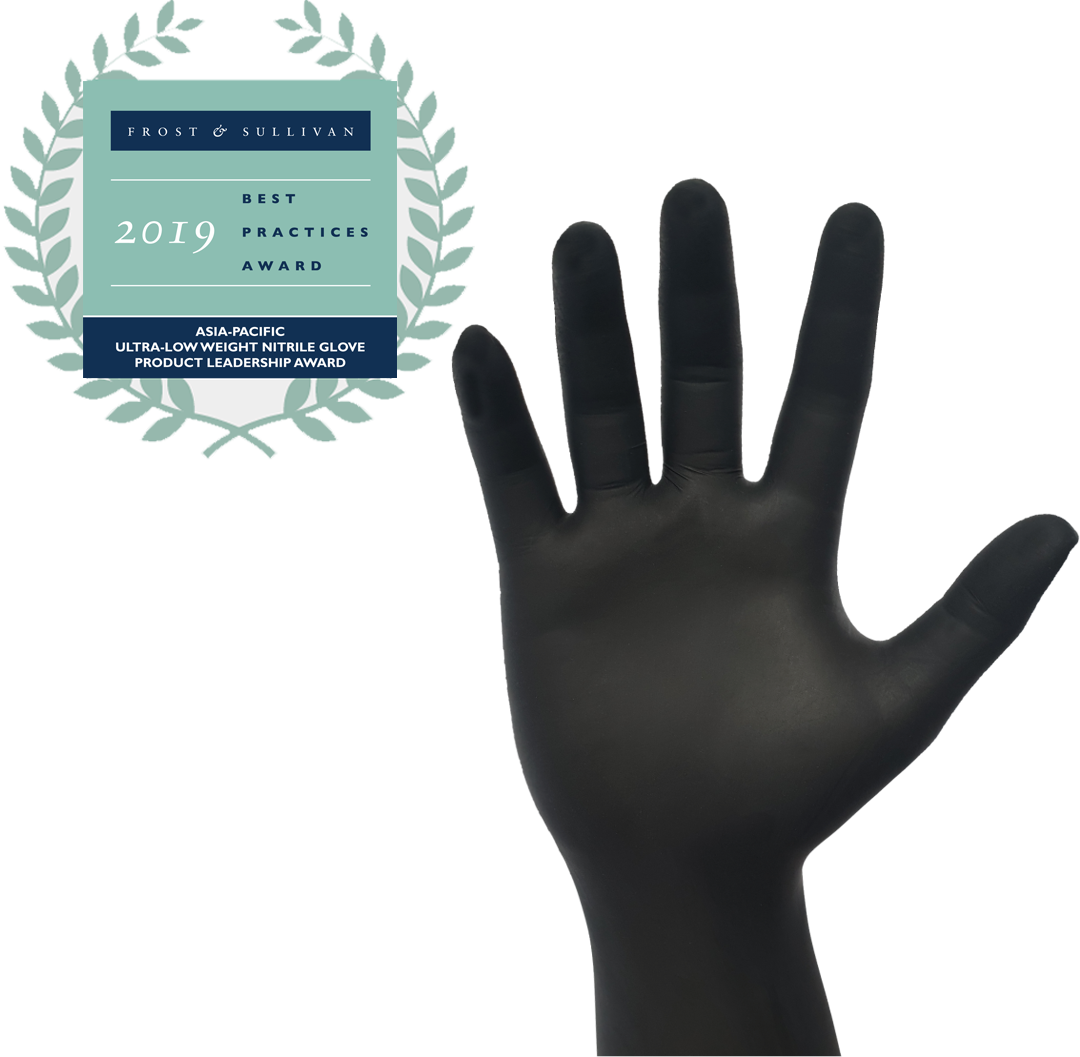 Material:
Powder Free Nitrile
Length & Thickness:
9" / 2.0 mil
Size:
XS / S / M / L / XL
Weight:
2.2g
Color:
Refer to brochure below
Finishing:
Finger Textured
Ambidextrous
iChef Glove™
World's First 2.2g Ultra-Low Weight Nitrile Gloves
Smart Glove's ultra-low weight product is a greener glove with a safer synthetic profile. In terms of promoting environmental sustainability, Smart Glove has taken a step ahead of many industry peers by reducing the use of synthetic material within its ultra-low weight glove production.
Safer, Lighter
Smart Glove's 2.2gm invention contains no harmful materials, like phthalates, which are a danger to the human reproduction system. When compared to conventional nitrile gloves, approximately 37% less synthetic material is used and less energy is consumed (thus lower carbon footprint) during production.
Extraordinary thin and light glove enabling excellent sensitivity to the user
Offers exceptional flexibility and mobility for performance
Textured fingers for better grip
Provides enhanced comfort with superior feel or satin-like softness
Meets and complies with food safety regulations and standards
---
Usage:
Food Processing
Food preparation