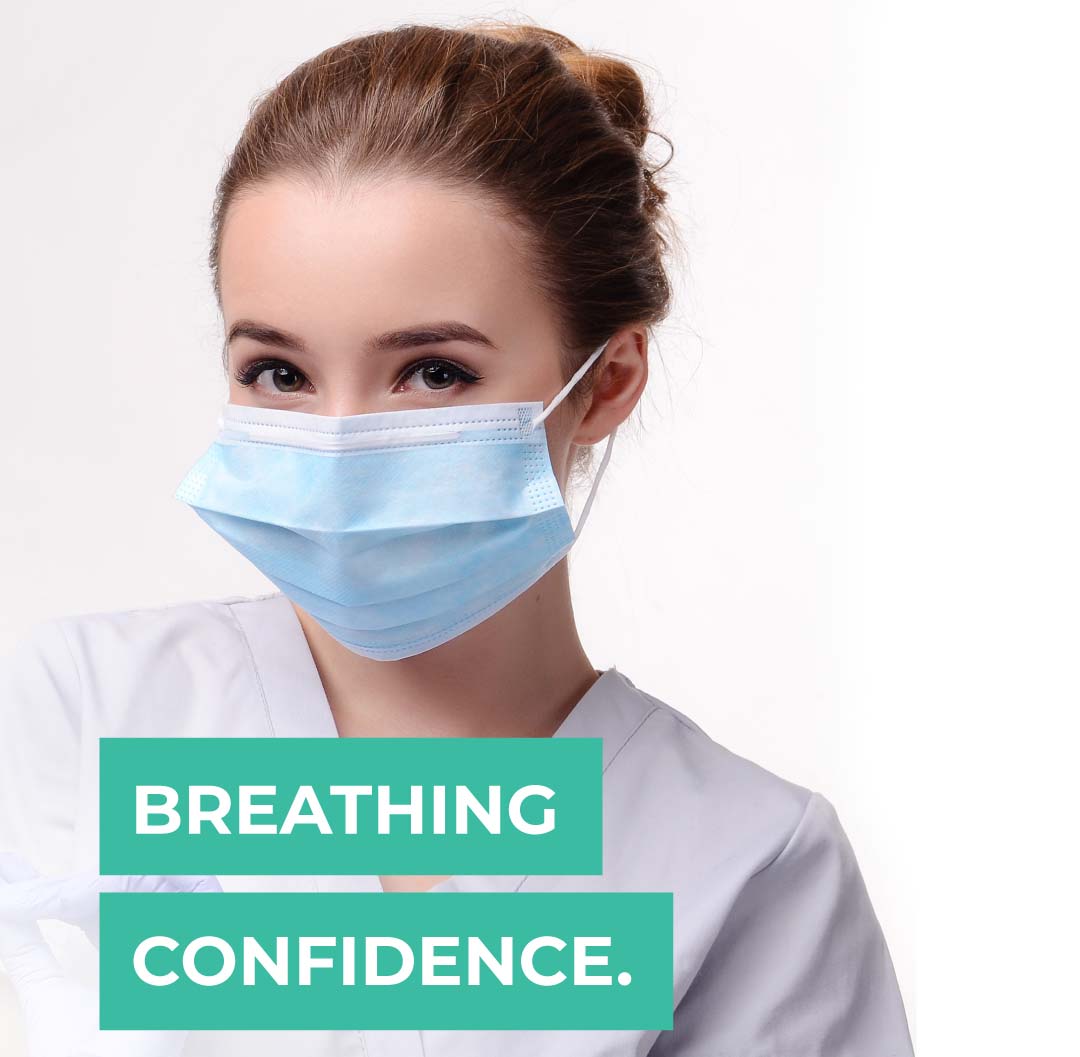 Material:
PP Non-woven and Meltblown
Standards:
ASTM Level 2
Color:
Blue or Black
Nose Piece:
PP Covered Iron
Width:
86 - 95mm
Length of Ear Loop:
145-185mm
Ear Loop:
Elastic Band
Breathfidence™ - 3-ply Disposable Face Mask
Face masks you can rely on
Breathfidence™ gives you breathing confidence. When it comes to protection, we take our commitment to supplying high-quality products seriously. You will no longer worry if your face mask is too tight or too loose. Breathfidence™ is made of a highly comfortable material along with ear loops that secure the mask in place. Our face masks are tested to meet ASTM Level-2 standards.
Why is ASTM important for face masks?
American Society for Testing and Materials (ASTM) is an international standard used to improve product quality, we've qualified for ≥ 98% of bacterial and particulate filtration efficiency. Do seek out ASTM standard-tested products to ensure you are buying face masks that provide proper levels of protection. By complying with ASTM Level-2 standards, our face masks deliver superb comfort while protecting you from harmful microorganisms.
---
BFE (Bacteria Filtration Efficiency)
ASTM F2101-07

PFE (Particulate Filtration Efficiency)
ASTM F2299

Delta P (Differential Pressure)

Fluid Resistance ASTM F11862 (mm Hg)

Flame Spread - 16 CFR part 1610 (a)
Replace this with text